How to Control Odors in Your Vehicle
How to Control Odors in Your Vehicle
Posted on March 21, 2019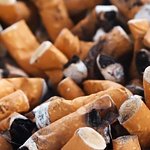 You may get into your car sometimes and think that it smells. This could have been because you left something in your vehicle, or it could be that you don't have the right freshener. Every car has a smell. Even new cars can have an overpowering leather smell. There are many things that can cause even worse smells. Knowing what these smells are and preventing them is important.
One thing to do is vacuum your seats and floors. If you have a special upholstery attachment, then you can use that to get into crevices. Smoke and old food can also cause problems with odors. If you are smoking in your vehicle, then you are allowing it to soak into the fabric and vents.
You can fix most smells with baking soda or charcoal boxes that you can place under the seat. In addition, you can add light air fresheners that will give your vehicle a pleasant scent.